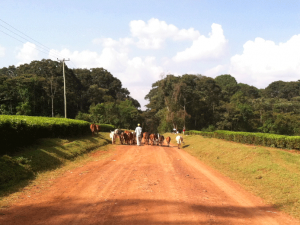 Peer-Reviewed Journals
Book Chapters
Puffer, E. S., MacFarlane, J., & Sikkema, K. J., (in press). Family Interventions. In: Hope, T., Richman, D., Stevenson, M. (Eds.). Encyclopedia of AIDS. Springer, New York.
Edwards, C. L., Wilson, S., Puffer, E. S.(2014).

Democratic Republic of Congo

. In Andrew Scull (Ed.) Cultural Sociology of Mental Illness. Sage Publications, Inc.
Bonner, M.J., Puffer, E.S. & Willard, V.W. (2010). Pediatric Hematology. In D. DeMaso & R. Shaw (Eds).

Textbook of Pediatric Psychosomatic Medicine: Consultation on Physically Ill Children

. (pp. 259-274) Arlington, VA: American Psychiatric Publishing, Inc.
Schatz, J., & Puffer, E. S. (2006). Neuropsychological aspects of sickle cell disease. In Ron T. Brown (Ed.).

Comprehensive Handbook of Childhood Cancer and Sickle Cell Disease

(pp. 449-470). New York, NY: Oxford University Press.