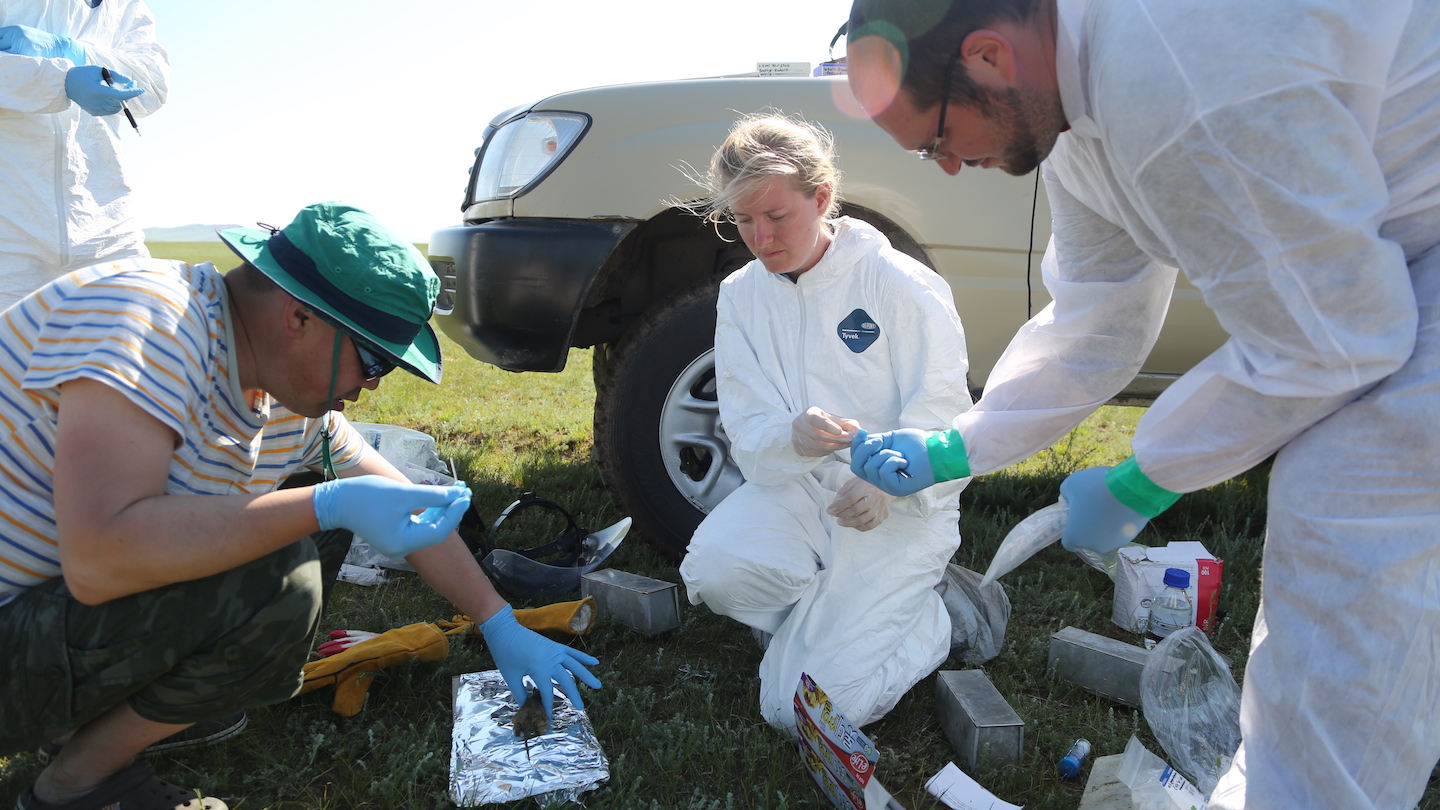 Two Duke University MSc-GH 2017 graduates who received One Health training under Dr. Gregory Gray have leveraged their global health knowledge to accept positions in two highly acclaimed PhD programs.
Tom Moore has accepted an offer to join the APHL-CDC Infectious Disease Laboratory Fellowship under the leadership of Dr. Abelardo Moncayo, PhD, where he will be working with the Tennessee Department of Health's Vector Borne Disease Program in Nashville, TN. Currently Tom is working on projects related to tick-borne diseases in collaboration with Vanderbilt University and the CDC's Division of Vector-Borne Diseases. Tom has also been accepted to the Mel and Enid Zuckerman College of Public Health PhD program in epidemiology at the University of Arizona, where he will start in Fall 2018.
Laura Pulscher was accepted into a PhD program in the Life and Environmental Science Department at the University of Sydney starting this October. Laura was awarded a scholarship to attend the program, where she intends to focus on the role of infectious, nutritional and toxicological diseases on endangered Christmas Island flying foxes.
Check out the video below to follow Tom and Laura's journey to Mongolia where they investigated zoonotic diseases among the countries rodent population:
https://youtu.be/BoaF4OX6WIo?list=PLQJg8zOoAFSQIbmw0GA_bT8pLgHM2fXwb
We wish both Tom and Laura the best of luck on their future endeavors and look forward to watching their successful careers in global health unfold.